The unifying Church is not only absolutely integral to the salvation of an individual, but also very helpful in the creation of a stable, flourishing state
Image alignment
right
The unifying Church is not only absolutely integral to the salvation of an individual, but also very helpful in the creation of a stable, flourishing state, said Patriarch Kirill on October 20th at the consecration of a grand new cathedral in the Holy Assumption Monastery in Bryansk.
"If a person who is far from the church is to be told in a nutshell why the church is necessary... The church is needed so that the spirit of our people is strong," 
He stressed that the stronger the a person's spirit is, the greater his or her potential. Likewise, the stronger the spirit of a nation is, the greater its potential for good.
His sermon reminds society of a self-evident, but forgotten thought: the implementation of any great idea or execution of any heroic deed depends directly on people of strong spirit and spiritual fortitude. 
According to the patriarch, those people who do not believe in God but believe in the necessity and value of heroism need to think very long and hard about what a hero and what heroism is...How often a hero is a person who is able to sacrifice himself and sometimes even the life of the dearest people in the name of an idea that is greater than anything else?
He recalled the all-embracing, overwhelming idea which inspired and united Russians during the war against the Nazis; their sense of duty to save the Fatherland. 
"An idea is something that belongs to our spirit, and therefore the implementation of a heroic idea, such as the defense of the Fatherland, takes place first and foremost at the level of the human spirit, the human soul"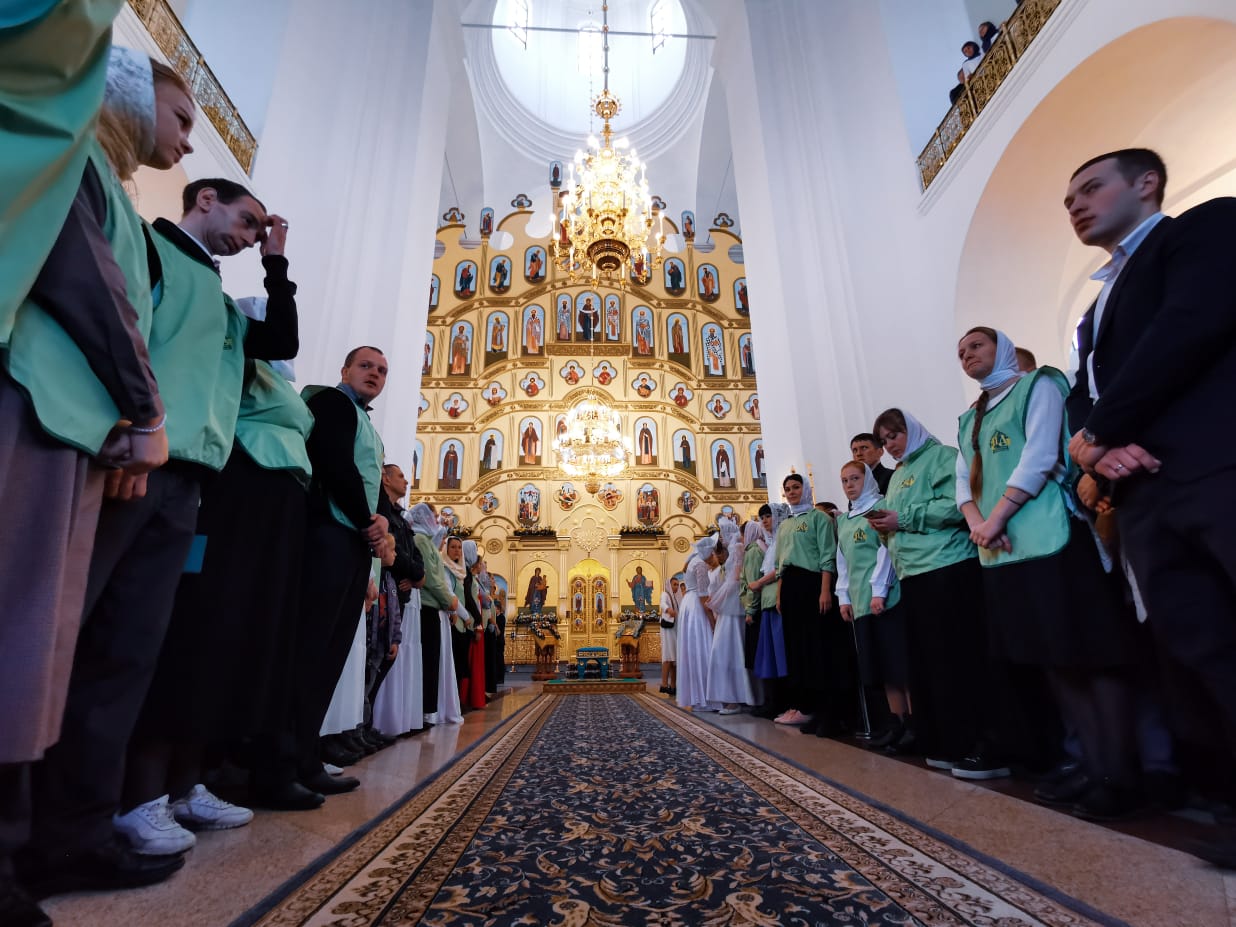 In the sermon, he also called on Orthodox believers to take special care to strengthen the faith of children and youth.
My special word is to children, to youth, to parents, moms and dads, grandparents - tend to the strengthening of the spirit, and therefore, of faith, in the hearts of your children and grandchildren! - emphasized the Primate of the Russian Church.
translated and adapted from Rossiyskaya Gazeta [2]