For English-speakers wanting to move to Russia, house hunting can be frustrating, because all the relevant real-estate websites are written in Russian.
So, to help make the process more pleasant, 38 current home listings have been translated into English below. In Rostov Veliky, house prices currently range from $11,000 to $326,000.
If you are reading this article via your email inbox, the end of this article may be truncated. To see the full article, view it online here: https://movingtorussia.substack.com/p/rostov-homes-september-2022
Important Information:
These homes are located in Rostov Veliky, approximately 125 miles north of Moscow. This is not to be confused with Rostov-on-Don, which is over 1000 miles to the south.

I am NOT a real-estate agent, and I do NOT make any commission from the sale of any of these homes.

The original listings often include many photos of both the exterior and interior of the house. In this article, I have only included a single photo for each listing, usually of the front of the house.

The descriptions provided come directly from the original listings. I have not personally verified the accuracy of any of the information.

The original listings quote the prices in Rubles. So in this article, home prices are estimated according to the current exchange rate of 60 Rubles for every 1 US Dollar. As of September 2, 2022, this means a home listed at 12,000,000 Rubles is worth approximately $199,000 USD. But if the exchange rate changes significantly in the future, then the US Dollar price equivalents of these homes would change accordingly. So please check to see the current exchange rate.

The original listings quote floorspace in square meters. So in this article, the number of square feet are estimated, simply multiplying by ten. Fifty square meters are approximately five hundred square feet. One hundred square meters are a little over one thousand square feet.

These translated listings are just meant to be a helpful guide. If you finally decide to purchase a home in Rostov, then it would be advisable to consult current home listings online (in Russian), and to get a professional translator to assist you.

All 38 of these listings are within the city limits of Rostov Veliky. I have not included the numerous listings which are outside of town or in neighboring villages.
---
Rostov Veliky — $326,000 USD — 2500 sq. ft.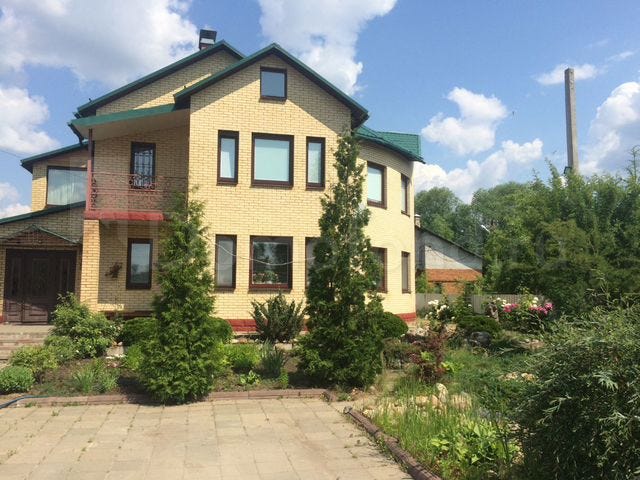 This residential 2-storey cottage is just across from the Savior-Yakovlevsky monastery in Rostov, just a few blocks from lake Nero. Newly constructed in 2015.
- Reinforced concrete slab foundation
- Walls are blocks with brick exterior
- Roofing is metal tile with insulation
- Power-saving double-glazed windows
- water, electricity, gas, sewer access
- Heating with a gas boiler
- Panel security alarm system
- Underfloor heating with three split systems
- Flooring: first floor has ceramic tiles, second floor has laminate
- Kitchen has built-in premium class appliances
- Bathrooms on each floor have German plumbing
- There is a garage, guest house, a warm arbor with a fireplace, a barbecue complex, and a two-storey bathhouse.
- There is an orchard, a large greenhouse, a designed landscape, pond, and a fountain
- Parking for 6 cars
---
Rostov Veliky — $298,000 USD — 1450 sq. ft.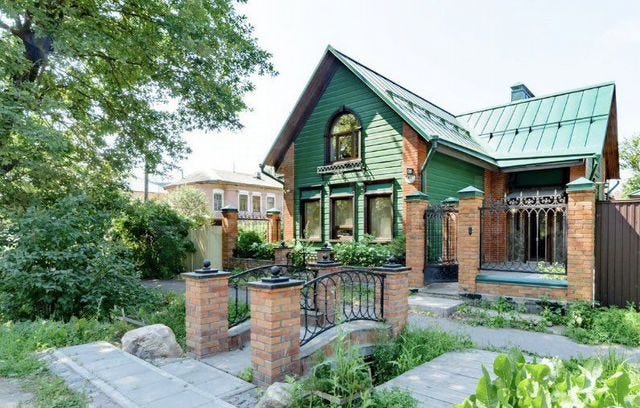 A unique residential complex with two buildings. The plot of land is 1/4 acre in the center of town. The house has 2 bedrooms, 2 bathrooms, and a fully equipped kitchen, as well as a dining room and patio. There is a parking area, a carport for three cars, and a small detached guest house.
All work on the site is finished, there landscape design is unique, there is video surveillance, an alarm system, and lighting throughout. Automatic gates.
---
Rostov Veliky — $249,000 USD — 3260 sq. ft.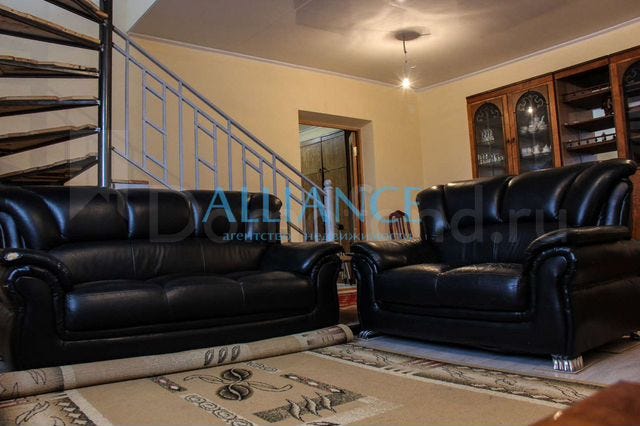 The first floor is brick, the second floor is timber, and the third floor is prefabricated.
1st Floor - garage for three cars places with separate gates, heated, utility room with floor gas boiler, 100 kW power
2nd floor - kitchen, bathroom, hallway, living room, bedroom
3rd floor - 2 bedrooms, hall
Near all necessary infrastructure: schools, kindergartens, churches, hospitals, clinics, stores, and markets.
10min walk to town center, 10min walk to lake Nero.
The house is suitable for a large friendly family.
Next to good neighbors.
---
Rostov Veliky — $199,000 USD — 1600 sq. ft.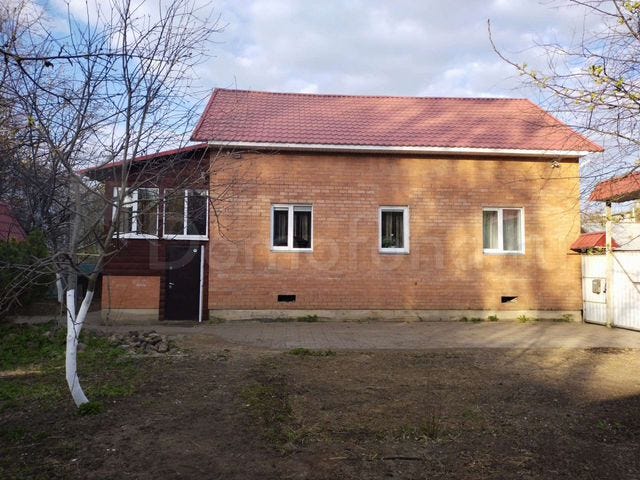 Large, beautiful, high quality and very comfortable house, perfect for a large friendly family with several generations. Construction completed in 2016.
Located in the most convenient location of Rostov, near all the necessary infrastructure, kindergartens, school, hospitals, stores, and a bus stop. The house is located on a quiet street, near children's playgrounds, with good access all year round, and great neighbors.
There is a large gazebo, pond, shed, apple trees, pear trees, raspberry bushes, plum trees, and enough space for a vegetable garden. The house is made of red brick, reinforced concrete slabs, and a good quality metal roof. The house is connected to all communications, a central sewer, and has gas heating.
On the first floor, there is a room for a study, a large bathroom, a large kitchen (countertop artificial stone, furniture made of beech), a large hall, a staircase of oak, an exit to the garage, and room for storage under the stairs. The floors are heated. On the second floor there are three rooms and a bathroom.
The whole area is fenced. The parking area is of good quality. There is also a basement. The house is in excellent condition.
---
Rostov Veliky — $166,000 USD — 1500 sq. ft.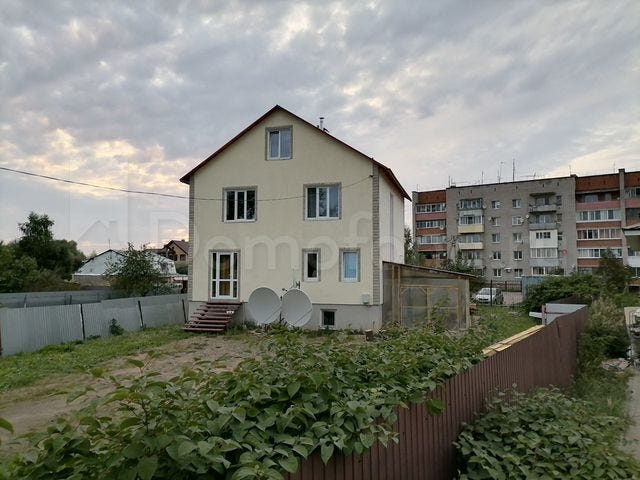 The foundation is built with concrete blocks. The house has gas heating, heated floors, water, and sewer. There is a shed. The furniture remains, except for in the bedrooms and closet.
---
Rostov Veliky — $149,000 USD — 3500 sq. ft.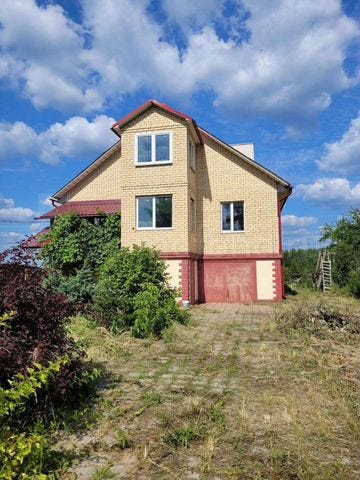 On the ground floor is a vegetable storehouse, workshop, garage, sauna with steam room, and utility rooms. On the first floor is a luxury kitchen and living room with fireplace, three bedrooms, and a bathroom. On the attic floor is a recreation room. There is natural gas heating and a well for water.
The house is located on a quiet and comfortable plot of land, slightly less than 1/2 acre. The land is well cared for, with a lot of fruit trees and bushes (apple trees, currant, red and black raspberry, blackberry, peach, apricot, and grapes).
---
Rostov Veliky — $141,000 USD — 1600 sq. ft.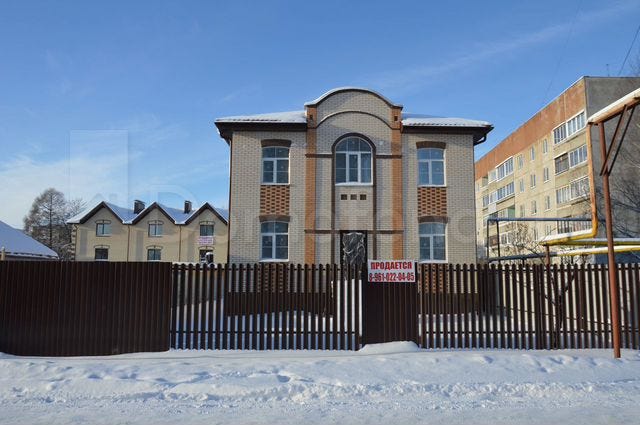 House for sale, 2 floors, 1600 square feet. The front door is metal. Interior doors and bathroom fixtures are to be purchased and installed by the Buyer.
There is an asphalt driveway. The garage is approximately 400 square feet, with plaster walls and a concrete floor.
Rostov, a city of the Golden Ring, is located on the shore of Lake Nero, 50 km (32 miles) from Yaroslavl and 200 km (125 miles) from Moscow. Modern Rostov has many museums, preserving precious treasures of Russian national culture.
---
Rostov Veliky — $133,000 USD — 1500 sq. ft.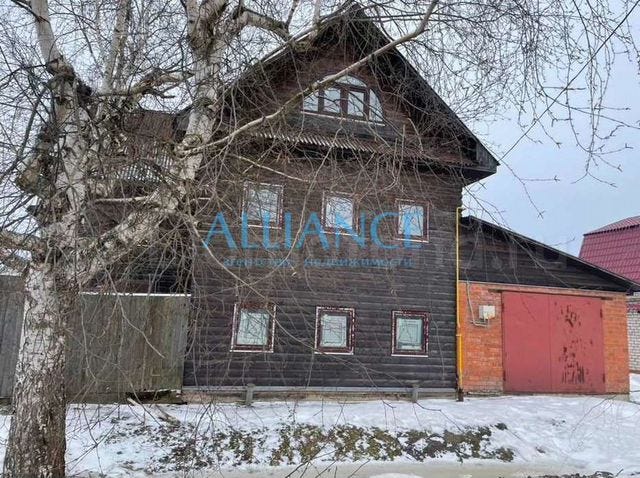 ---
For more great memes like
this one
, follow Global Orthodox News on Telegram:
https://t.me/globalorthodox