Patriarch Kirill says that having a democratic state should not necessarily lead to mass secularization and the rejection of traditional Christian values...
Why exactly has the idea that a democracy must necessarily be anti-Christian become so widely accepted? 
That is a question that the Head of the Russian church, Patriarch Kirill, addressed with the Swiss President Johann Schneider-Amman on Tuesday, October 15th.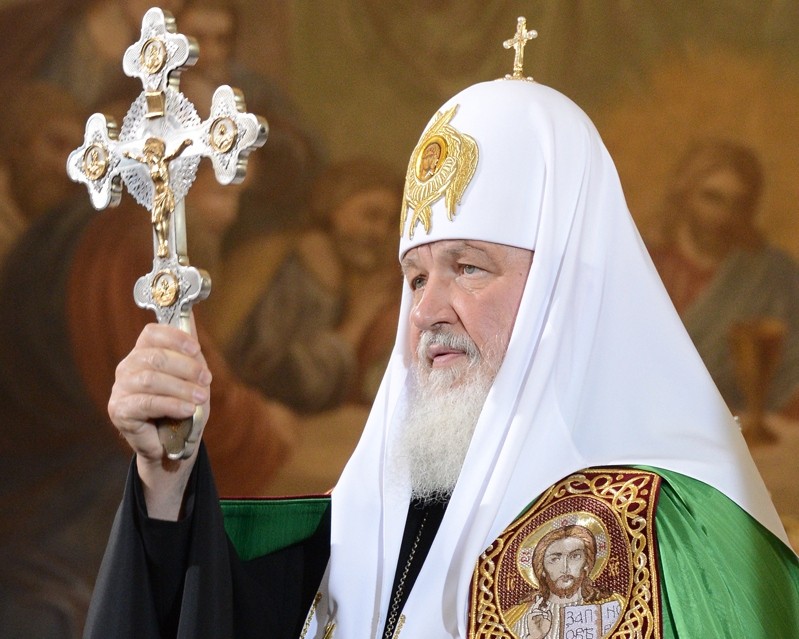 Having a democratic state should not necessarily lead to mass secularization and the rejection of traditional Christian values, the Russian church leader emphasized: 
"We are deeply convinced that the democratic structure of the state does not have to be accompanied by total secularization and crowding out of Christian and generally religious values from the life of society", said Patriarch Kirill.
The Patriarch mentioned that the Russian church has been observing with trepidation the processes that are unfolding in contemporary Western society.
He recalled that the Russian Orthodox Church is in dialogue with all parliamentary parties in Russia.
"The church does not support any of the parties, but we have a dialogue with each of the parties present in the parliament, and we value the opportunity to exchange views and contribute to the development of the democratic structure of our country and the preservation of those moral values without which human life is in great danger," he said.
He also noted that, despite the differences, Russia and Europe are worried about the same problems, and called for coordinated efforts to resolve them.
On the eve of the parliamentary elections, the Swiss are concerned about the topics of social inequality, climate, ecology and migration. These problems, which have global significance, can and should be solved collaboratively.
"these problems have a global dimension, that they are not attached to a specific country, a specific culture. And I am deeply convinced that we should solve them together"
He also mentioned that much depends on the international organizations which have headquarters in Switzerland, and on bilateral relations between countries and a wider dialogue, in which the Russian Church would also be willing to take some part.
In return, the President of Switzerland expressed his readiness to provide a platform for dialogue in overcoming the split that prevailed in Orthodoxy after the so-called "Orthodox Church of Ukraine" was recognized by the Patriarchate of Constantinople.
"In our situation, we suffer more from indifference and indifference than from schisms," he said. — You are concerned about the unity of the Orthodox Church against the background of what is happening in Ukraine, and we have concerns over the fact that many people, unfortunately, are indifferent to issues of faith and religious values.

We are known as a country that provides good offices and that knows how to do this, so we will gladly provide our services so that you can find a solution that suits everyone.
The President of Switzerland also expressed hope that the Russian Orthodox Church will assist the churches of Europe in the matter of preserving and upholding common moral Christian values.
Sources: Rossiyskaya Gazetta / Mospat.ru
---
For more great memes like
this one
, follow Global Orthodox News on Telegram:
https://t.me/globalorthodox