"I am so glad that the great Russia does not abandon its own. Thank you to the people of Russia, thank you and thank you to its leader Vladimir Vladimirovich Putin. . ."
44 Russian regions are ready to accept and host refugees from Donbass. About 100,000 people have already crossed the border. More than half of the refugees from the DPR and LPR are children and many are elderly. A report about how people, exhausted by shelling by Ukrainian security forces, are welcomed in Russian regions.
"It was hard to live, there were constant explosions, though in the distance, but the windows were shaking. It was frightening: today they were far away, but tomorrow you don't know where they will be."
The acting head of the Ministry of Emergency Situations constantly reports to Vladimir Putin about the situation with their resettlement. And as presidential spokesman Dmitry Peskov noted today, the stay of refugees in Russia is temporary in nature, the goal is to ensure their safety.
"They were shooting, so it was scary to sit in the house. But the kids had to be rescued."

"I was afraid every night. God [I asked] I wish to live till morning. And so I did every night."
Little children from Donbass had to run to the bomb shelter even during classes. Most unfortunately, they got familiar with the background sounds of war - they can distinguish a mortar from a howitzer just by its sound.
Exhausted, confused, but safe. The refugees already know that the DPR and LPR are officially recognized by Russia.
"We are, as they say, under reliable protection already. Not only here, but also those who stayed there.

I am so glad that the great Russia does not abandon its own. Thank you to the people of Russia, thank you and thank you to its leader Vladimir Vladimirovich Putin."
Five meals a day, separate rooms for each family. Many of them had two or three passports - one from Ukraine, the DPR or LPR, and one Russian.
"Vladimir Vladimirovich Putin's decision that we are becoming recognized republics, I personally take it as the end of the war, after all. Thank you very much, guys!"
Help from Russians is not just a kind word. In Voronezh, parcels are being collected for refugees. Canned products, juices, baby food, soap and shampoos. A total of 20 tons. Another four trucks left today for Rostov from Bryansk. Dagestan is sending 10 tons of drinking water to temporary accommodation centers. In Stavropol, water, juices, canned food and children's toys for children from Donbass are being received in the local branch of the United Russia party. And in Lipetsk there is a legal aid center for refugees.
The Russian Orthodox Church is actively engaged in providing for these brothers and sisters. Metropolitan George of Nizhny Novgorod and Arzamas, for instance, held a meeting of the operational staff for organizing assistance to evacuated residents of the LPR and DPR. He said an Orthodox priest will be located in each temporary accommodation centers to provide liturgy and spiritual assistance to the refugees.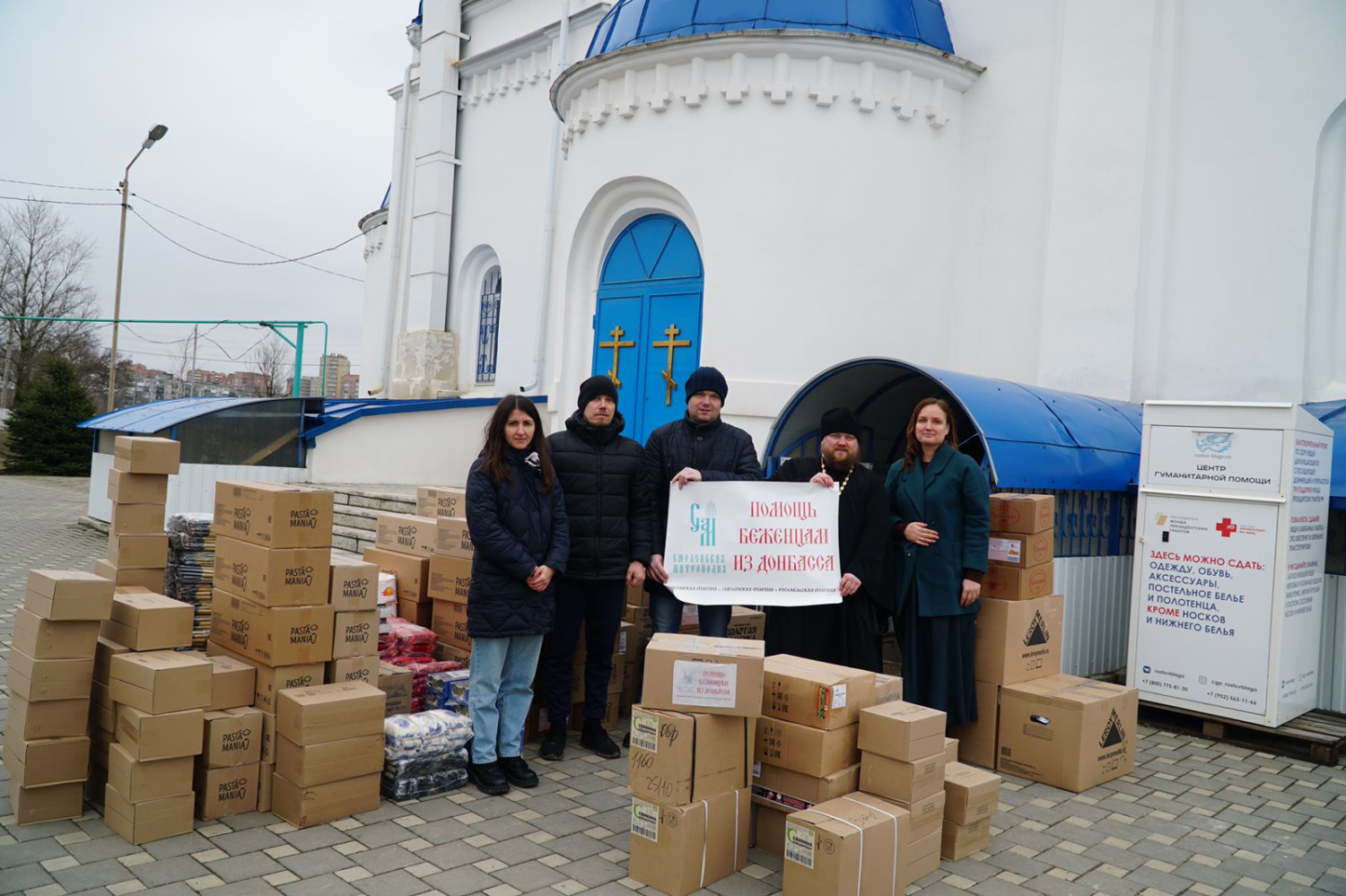 The Archdiocese of Nizhny Novgorod also intends to get involved in providing basic necessities and groceries. The social workers of the church parishes and volunteers will collect information about the address needs of the displaced persons. In addition, Metropolitan George believes that the evacuees should freely visit the church, as well as travel as part of pilgrimage tours to the regional center and Diveevo.
---
Sources: 1tv.ru (Russian), newsroom24.ru (Russian)
---
For more great memes like
this one
, follow Global Orthodox News on Telegram:
https://t.me/globalorthodox