"If you keep the spirit of Christ, you can always tell good from evil, holding on to the former, rejecting the latter. . ."
Editor's Note: Saint Theophan the Recluse (1815-1894) was one of the most prolific and beloved spiritual writers of 19th-century Russia. His works comprise over twenty volumes. Although he lived the last twenty-eight years of his life as a hermit, his impact on his homeland was immense. His articles appeared in the popular spiritual journals of his time, his books were in great demand, and he personally replied to an average of thirty letters daily. We will be publishing excerpts from Thoughts for Each Day of the Year (Amazon). In it, St. Theophan takes us through the yearly cycle of Gospel and Epistle readings, humbly and reverently offering us brief but powerful daily meditations on the word of God. He also addresses the problems of his day: lack of faith, coldness of heart, trust in the rational mind rather than in the revealed Truth of God - which are problems of our day as well.
---
18th Sunday after Pentecost
Epistle reading: 2 Corinthians 9:6-11
Gospel reading: Luke 7:11-16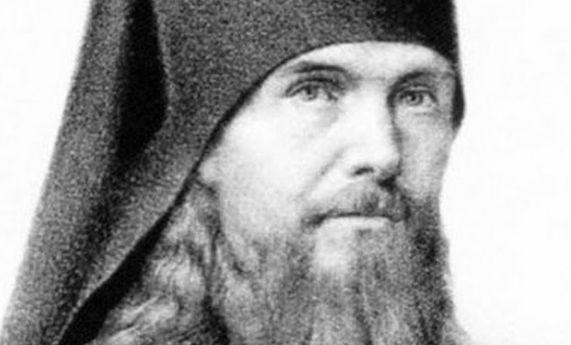 Christian Common Sense 
When the Lord saw a mother lamenting the death of her son, "He had compassion on her" [Luke 7:13]. On another occasion, when invited to a wedding, He rejoiced with the entire family [John 2:1-11]. Thus He has shown that sharing joys and sorrows of common human life is in no way contrary to His spirit.
The same also can be said about true, pious Christians who conduct their lives in the fear of God. However, in the daily course of life they discern between practices and customs of a diverse nature, since there have emerged numerous qualities which cannot possibly be blessed by the Lord. Some common customs are caused by sinful passions and have been created only to cater to them. Other customs simply fan human vanity.
If you keep the spirit of Christ, you can always tell good from evil, holding on to the former, rejecting the latter.  If you do this with the fear of God, people will never shun you, even though you will be different from them — they will always feel your love and compassion to the weaknesses of your brethren. What irritates everyone and stirs up discord and wrangling, is the spirit of undue zeal and arrogance — it would never miss a chance to dictate, reproach, and pester anyone around.
A true believer is concerned with himself and his family — how to get on the right Christian track and stay on it. He wouldn't stick his nose into someone else's business. "Who made me their judge?" he says he to himself, thus making everyone respect both himself and the way of life he is following. Quite unlike that, is an arrogant zealot — in people around him he provokes dislike of himself and disapproval of whatever good practices and customs he might advocate. What is necessary here is humility, plain Christian humility. It is the source of Christian common sense, our sure guide in questions and concerns of everyday life.