Technology awakens all of the viewer's senses... and places them at the very epicenter of history
In 2015, a new, multimedia permanent exhibition about the Romanov Dynasty opened in the center of Moscow, in a museum called "Russia-My History."
The museum is located in VDNH, the largest exposition, museum and recreational complex in the world, one of the most popular public spaces of the capital city of Russia.
"The Romanovs" exhibition is gripping, colourful, mobile; less a museum exhibition, than a full immersion experience. There are no artifacts, but hallways of vibrant, speaking, moving screens.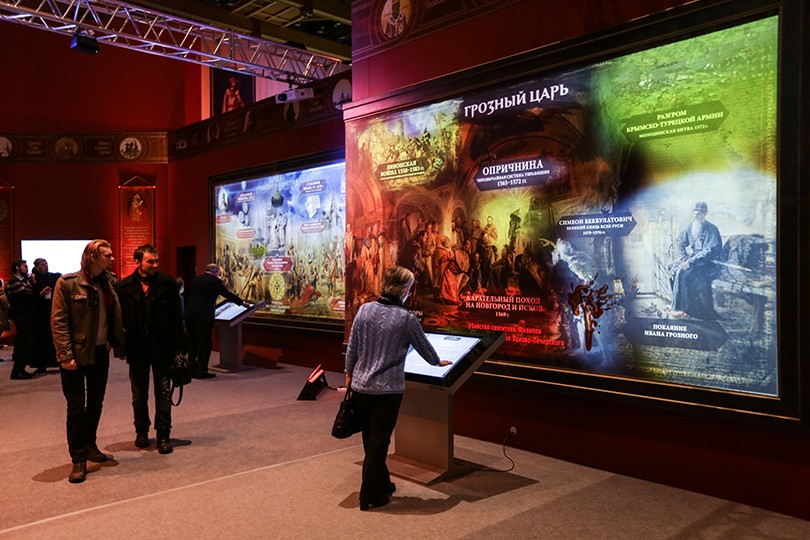 According to Ortho Christian: 
"Dozens of highly-qualified professionals took part in the project. The building is equipped with touch-sensitive tables and monitors, cinemas, projectors and tablets. Experts used animated sequences, 3D modelling and digital reconstruction in the process of implementing the project."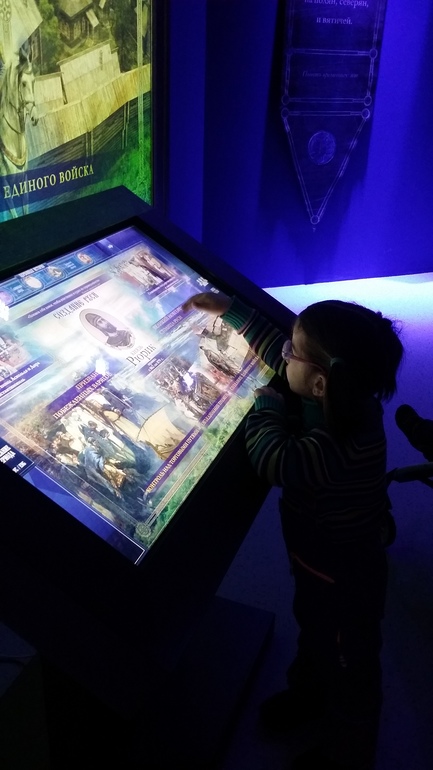 The professional sound and lighting systems, the colourful, realistic moving screens recreate the Romanov World and allow people to walk through, hear, see, smell and feel the Romanov era.
The popular museum, built for up to 5000 visitors, has 8 movie theatres, a media-cafe and a bookstore. It consistently offers master classes, seminars and tours for children.
The goal of the exhibition, according to the official exhibition page, is to showcase the many important occurrences of the Romanov 300-year rule, such as
the colonization of Siberia and the Far East

the building of Saint Petersburg

the reunification of Russia and Ukraine

victory over Napoleon

the abolition of serfs

the incredible cultural, intellectual, technical and industrial increase, and much else…
It also says that the exhibit is an expression of gratitude "to one of the most continuously slandered families of history," to the Romanovs, who, though all so different, and some with rather ambiguous legacies, "strained to strengthen and beautify their nation in order to satisfy their duty."
How to Get There:
Address: 119, Prospect Mira, Moscow, Pavilion 57
Official Website in English: http://vdnh.ru/en/events/exhibitions/educational-and-exhibition-complex-...
Here's some footage: